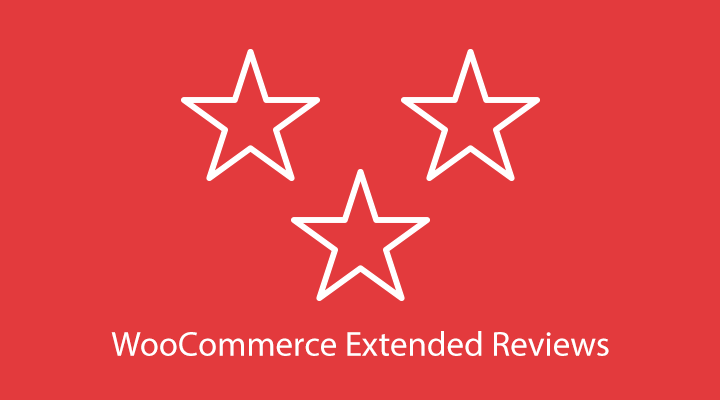 Not too long ago, WooCommerce Extended Reviews was released. This plugin was not released on the same market place as WooCommerce Advanced Shipping, but a new one called Ace Plugins. The plugin allows you to setup rating categories where your customers can rate your products on.
WooCommerce Extended Reviews
This plugin will allow your customers to give ratings, not only for the just the product, but for example for the product quality, product price, and the shop service. Allowing your customers to rate you and your products on different categories will give better and more accurate reviews.
Setting categories
WooCommerce Extended Reviews allows you to set different categories per product category. This way you can ask customers to rate product in the 'Phones' category on different area's other than the 'Cameras' category. Here's and example of three different products, from three different categories;
Backend
I've made the backend for the Extended Reviews plugin, nice and basic. Not too many options or different option screens, just simple and easy to configure. The plugin adds a settings tab to the WooCommerce settings area. Here's a screenshot of how the backend looks like;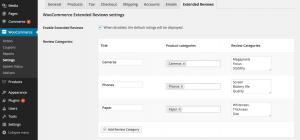 The first column is just for you, to give it a name so its easy to find back for you in the future. The second column contains the product category where you want the review categories to setup for. This can be one, or multiple categories. The third column contains the rating categories you want your customers to rate the products on. This is a list separated by a new line.
Get WooCommerce Extended Reviews
As mentioned at the beginning, you can find WooCommerce Extended Reviews over at Ace Plugins. Pricing starts from $49,- for the full plugin, for 1 site, multi-site licenses are available for value pricing.