WooCommerce already has a setting to completely remove products/variations products when out of stock. This means they're no longer visible on shop pages or on product pages for the variations. If your store offers products that come back in the future it is a good idea to not completely remove them. Showing variation as disabled can be an improvement to the customer experience to show there are different options available, but not available right now.
Remove Out of Stock Products
If you want to remove the products and variations that are out of stock, use the existing settings in WooCommerce Core. Head over the WooCommerce > Settings > Products > Inventory settings section. There you'll find the 'Out of stock visibility' checkbox; check the box if you'd want to hide these product from the catalog, and variations from the dropdown completely.
Disable Out of Stock Variations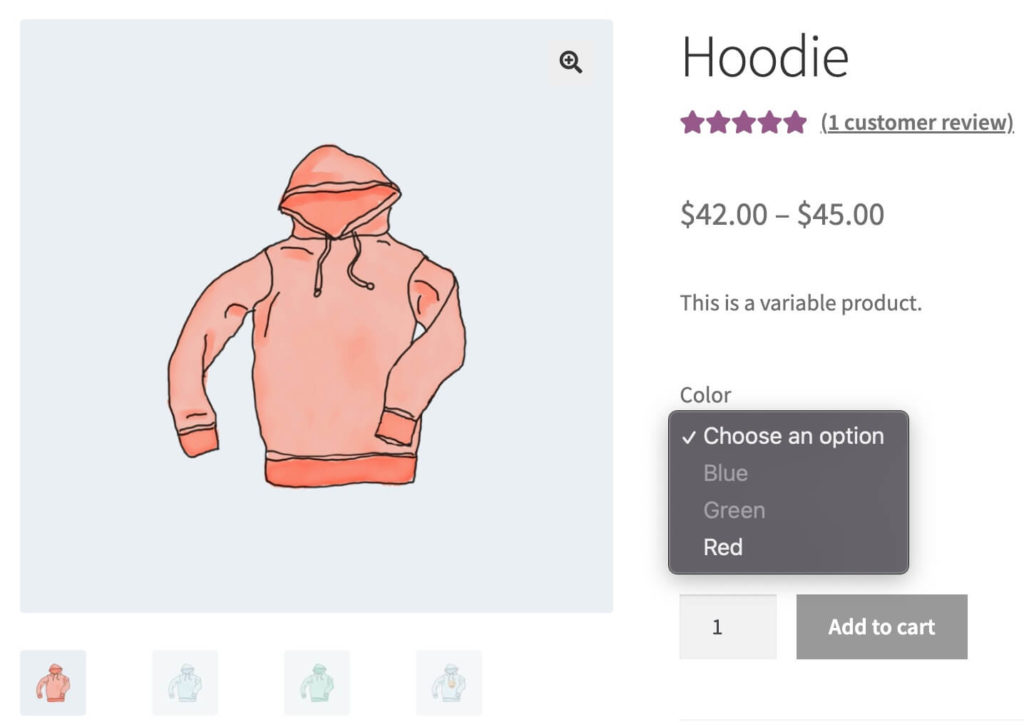 With just a small code snippet it is possible to check the product stock and make variations inactive. WooCommerce Core will then by default show the options in the dropdown as disabled. The snippet gives the effect shown in the screenshot.
Add Text to Out of Stock Variations
With the above addition it is not possible to select and view these variations. Add the text '(out of stock)' to provide additional context as to why variations are not available/disabled.
Adding the snippet below adds this text to all disabled options. This is done through some Javascript in order to make sure it is updated accordingly. You can change the text of course in the snippet itself.
Which gives this as a result;